Beadwork Designs

by

Joanie Jenniges

Create stunning beaded jewelry, festive ornaments and beautiful eggs using

Swarovski, Czech or Japanese beads, natural stones, precious metal and seed beads
Online Order Form isn't working in Chrome. If interested in
placing an order, either use Firefox browser or please contact Joanie at:
Beadwork Designs
Exclusive Kits
Complete With Pattern & Supplies

Patterns Only For Most Designs

Are Available Above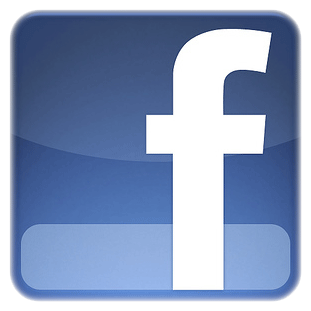 Beadwork Designs is on Facebook
"Follow Beadwork Designs and Receive Updates!"
All Beadwork Designs/Joanie Jenniges photographs, graphics, patterns, designs (written and digital) and kits are copyrighted ©
Beadwork Designs Website is Designed & Maintained by Joanie Jenniges
Contact Joanie at joanie@beadworkdesigns.com for information regarding website design
Please report any missing, broken or incorrect links to joanie@beadworkdesigns.com
Patterns are available via PDF file to your email address (you may print 2 copies for yourself) or via US Postal Service (Add $2.50 shipping and printing charges per pattern for USPS orders only). Minnesota residents must add sales tax. Click on "Order Form" above.
You may use instructions, designs, graphics and photographs to create items for personal use, gifts or "pin money" only giving credit to the designer, but may not not mass produce items; reproduce, sell or copy, the instructions, designs, graphics or photographs, or use designs or instructions in teaching, with kits or in contests without the written permission of Joanie Jenniges. You may NOT use or copy any content of or from this website or from a class, including photographs and design, or represent it in any venue as an original design. You may NOT rewrite or copy designs, articles or tutorials from a website, class, purchased or published materials. You may NOT teach any designs without the written permission of Joanie Jenniges. © Thank you!
Arabesque Bracelet - Arabesque Button - Arabesque Earrings - Butterfly Kisses - Carousel Easter Egg - Constantine Easter Egg - Spring Floral Easter Egg - Pascha Easter Egg - Eternity Christmas Ornament - Victorian Christmas Ornament - Harlequin Bracelet - Harlequin Earrings - Jubilee Christmas Ornament - Garland Christmas Ornament - Contessa Christmas Ornament - Celebration Christmas Ornament - Corona Bracelet - Corona Earrings - Carnival Easter Egg - Crystal Contessa Christmas Ornament - Starflake Christmas Ornament - Swingtime Christmas Ornament - Crystal Blossom Bracelet - Crystal Blossom Medallion - Crystal Blossom Earrings - Crystal Blossom Ring - Deco Bracelet - Deco Ring - Crystal Elegance Bracelet - Crystal Elegance Earrings - Heiress Bracelet - Corona Bracelet - Corona Earrings - Crystal Laurel Bracelet - 'Round The Block Ring - 'Round The Block Bracelet - Keepsake Bracelet - Kismet Bracelet - Serendipity Bracelet - Serendipity Loving Hearts Bracelet - Serendipity Heart Earrings - Serendipity Pendant - Serendipity Double Heart Earrings - Serendipity Drop Earrings - Serendipity Beaded Bead - Sweet Romance Bracelet - Sweet Romance Earrings - Sweet Romance Button - Sweet Romance Oval Button - Sweet Romance Round Button - Chain Reflection Earrings - Confetti Earrings - Blossom Set - Pearl Elegance Bracelet - Pearl Elegance Earrings - Bracelet Kits - Earring Kits - Heart Bracelet Pattern - Wedding Jewelry - Arabesque Bracelet Kit - Crystal Elegance Bracelet Kit - Serendipity Bracelet Kit - Pearl Elegance Earring Kit - Perennial Bloom Button - Perennial Bloom Button - Joanie Jenniges - Joanie Jenniges - Joanie Jenniges - Joanie Jenniges - Joanie Jenniges - Joanie Jenniges - Beadwork Designs - Beadwork Designs - Beadwork Designs - Beadwork Designs - Beadwork Designs - Beadwork Designs - Beadwork Designs - Beadwork Designs - Beadwork Designs - Beadwork Designs - Beadwork Designs - Beaded - Beaded - Beaded - Beaded - Beaded - Beaded - Beading Patterns - Beading Patterns - Beading Patterns - Beading Patterns - Beading Patterns - Beading Patterns - Beading Patterns - Beaded Easter Egg - Beaded Easter Egg - Beaded Easter Egg - Beaded Easter Egg - Patterns - Patterns - Patterns - Patterns - Patterns - Tutorials - Tutorials - Tutorials - Tutorials - Tutorials - Tutorials - Tutorials - Tutorials - Keepsake Bracelet - Starflake Christmas Ornament - Pascha Easter Egg - Ever After Bracelet - Ever After Earrings - Ever After Pendant - Beaded Eggs - Beaded Ornaments - Beaded Eggs - Beaded Ornaments - Beadwork Designs - Beadwork Designs - Beadwork Designs - Beadwork Designs - Beadwork Designs - Beadwork Designs - Beadwork Designs - Beadwork Designs - Beadwork Designs - Beadwork Designs - Beadwork Designs - Beaded - Beaded - Beaded - Beaded - Beaded - Beaded - Beading Patterns - Beading Patterns - Beading Patterns - Beading Patterns - Beading Patterns - Beading Patterns - Beading Patterns - Beaded Eggs - Beaded Ornaments - Beaded Eggs - Beaded Ornaments - Beaded Eggs - Beaded Ornaments - Beaded Eggs - Beaded Ornaments - Bead Patterns - Bead Patterns - Bead Jewelry - Seed Beads - Seed Beads - Seed Beads - Seed Beads - Beaded Earrings - Beaded Bracelets - Beaded Rings - Beaded Beads - Beaded Jewelry - Seed Beads - Timeless Bracelet - Timeless Earrings - Prelude Bracelet - Prelude Earrings - Camelot Bracelet - Carnival Easter Egg - Butterfly Kisses Grande - Remembrance Christmas Ornament Pattern - Reticella Christmas Ornament Pattern - Reticella Christmas Ornament Kit - Pocillum Easter Egg Pattern - Panache Christmas Ornament Pattern - Echelon Bracelet Pattern - Echelon Earrings Pattern - Plaided Bracelet Pattern - Plaided Earrings Pattern - Rayleigh Bracelet Pattern - Rayleigh Earrings Pattern - Rayleigh Button Pattern - Evolution Bracelet Pattern - Evolution Earrings Pattern - Luna Crescente Bracelet Pattern - Wind Rose Bracelet Pattern - Wind Rose Earring Pattern - Luna Crescente Earring Pattern -Excelsior Bracelet Pattern - Excelsior Earring Pattern - Nuance Bracelet Pattern - Nuance Earring Pattern - Pearl Pointelle Earring Pattern - Pearl Pointelle Bracelet Pattern - Perle E Piazze Bracelet Pattern - Perle E Piazze Earring Pattern - Tribute Earring Pattern - Tribute Bracelet Pattern - Pastille Earring Pattern - Pastille Bracelet Pattern - Trinity Earring Pattern - Chained Reflections Earring Pattern - Crystal Blossom Earring Pattern - Crystal Blossom Pendant Pattern - Crystal Blossom Ring Pattern - Crystal Blossom Bracelet Pattern -
BEADWORK DESIGNS BEADWORK DESIGNS BEADWORK DESIGNS BEADWORK DESIGNS BEADWORK DESIGNS
BEADWORK DESIGNS BEADWORK DESIGNS BEADWORK DESIGNS BEADWORK DESIGNS BEADWORK DESIGNS
BEADWORK DESIGNS BEADWORK DESIGNS BEADWORK DESIGNS BEADWORK DESIGNS BEADWORK DESIGNS
BEADWORK DESIGNS BEADWORK DESIGNS BEADWORK DESIGNS BEADWORK DESIGNS BEADWORK DESIGNS
BEADWORK DESIGNS BEADWORK DESIGNS BEADWORK DESIGNS BEADWORK DESIGNS BEADWORK DESIGNS
BEADWORK DESIGNS BEADWORK DESIGNS BEADWORK DESIGNS BEADWORK DESIGNS BEADWORK DESIGNS
BEADWORK DESIGNS BEADWORK DESIGNS BEADWORK DESIGNS BEADWORK DESIGNS BEADWORK DESIGNS
BEADWORK DESIGNS BEADWORK DESIGNS BEADWORK DESIGNS BEADWORK DESIGNS BEADWORK DESIGNS
BEADWORK DESIGNS BEADWORK DESIGNS BEADWORK DESIGNS BEADWORK DESIGNS BEADWORK DESIGNS
BEADWORK DESIGNS BEADWORK DESIGNS BEADWORK DESIGNS BEADWORK DESIGNS BEADWORK DESIGNS
BEADWORK DESIGNS BEADWORK DESIGNS BEADWORK DESIGNS BEADWORK DESIGNS BEADWORK DESIGNS
BEADWORK DESIGNS BEADWORK DESIGNS BEADWORK DESIGNS BEADWORK DESIGNS BEADWORK DESIGNS
BEADWORK DESIGNS BEADWORK DESIGNS BEADWORK DESIGNS BEADWORK DESIGNS BEADWORK DESIGNS
BEADWORK DESIGNS BEADWORK DESIGNS BEADWORK DESIGNS BEADWORK DESIGNS BEADWORK DESIGNS
BEADWORK DESIGNS BEADWORK DESIGNS BEADWORK DESIGNS BEADWORK DESIGNS BEADWORK DESIGNS
BEADWORK DESIGNS BEADWORK DESIGNS BEADWORK DESIGNS BEADWORK DESIGNS BEADWORK DESIGNS
Joanie Jenniges Joanie Jenniges Joanie Jenniges Joanie Jenniges Joanie Jenniges Joanie Jenniges Joanie Jenniges
Beaded Patterns - Beaded Eggs - Beaded Ornaments - Beaded Bracelets - Beaded Jewelry - Beaded Earrings - Beaded Pendants
Beaded Patterns - Beaded Eggs - Beaded Ornaments - Beaded Bracelets - Beaded Jewelry - Beaded Earrings - Beaded Pendants
Beaded Patterns - Beaded Eggs - Beaded Ornaments - Beaded Bracelets - Beaded Jewelry - Beaded Earrings - Beaded Pendants
Beaded Patterns - Beaded Eggs - Beaded Ornaments - Beaded Bracelets - Beaded Jewelry - Beaded Earrings - Beaded Pendants
Beaded Patterns - Beaded Eggs - Beaded Ornaments - Beaded Bracelets - Beaded Jewelry - Beaded Earrings - Beaded Pendants
BEADWORK DESIGNS BEADWORK DESIGNS BEADWORK DESIGNS BEADWORK DESIGNS BEADWORK DESIGNS
BEADWORK DESIGNS BEADWORK DESIGNS BEADWORK DESIGNS BEADWORK DESIGNS BEADWORK DESIGNS
BEADWORK DESIGNS BEADWORK DESIGNS BEADWORK DESIGNS BEADWORK DESIGNS BEADWORK DESIGNS
BEADWORK DESIGNS BEADWORK DESIGNS BEADWORK DESIGNS BEADWORK DESIGNS BEADWORK DESIGNS
BEADWORK DESIGNS BEADWORK DESIGNS BEADWORK DESIGNS BEADWORK DESIGNS BEADWORK DESIGNS
BEADWORK DESIGNS BEADWORK DESIGNS BEADWORK DESIGNS BEADWORK DESIGNS BEADWORK DESIGNS
BEADWORK DESIGNS BEADWORK DESIGNS BEADWORK DESIGNS BEADWORK DESIGNS BEADWORK DESIGNS
BEADWORK DESIGNS BEADWORK DESIGNS BEADWORK DESIGNS BEADWORK DESIGNS BEADWORK DESIGNS
BEADWORK DESIGNS BEADWORK DESIGNS BEADWORK DESIGNS BEADWORK DESIGNS BEADWORK DESIGNS